Grade for March 17, 2016: WTF
LEGEND:
Brown = 5% probability of hail 1″ or larger within 25 miles of a point.
Yellow = 15% probability of hail 1″ or larger within 25 miles of a point.
I think the guys up in Norman, OK were celebrating St. Patricks Day a bit early on Wednesday, and forgot to run their models.  I imagine the night shift came in, poured themselves a cup of coffee, ran the models while taking a sip and then spewed it all over the keyboard…  Seriously, the first we see of any hail in the forecast was a few hours before the fireworks.
Not that we are complaining!  It just goes to show you that damaging hail can happen on any given day.  It's always nice to wake up and see a big bruiser heading down I20 into the metroplex.   This was the best storm to hit DFW in years.  Dallas was on the edge of the 5% zone – and really good hail storms occurred all across the southern US, on the north side of the 15% zone, especially in Mississippi.
See more info regarding hail maps for Thursday, March 17th, 2016
Hail Forecast for March 18, 2016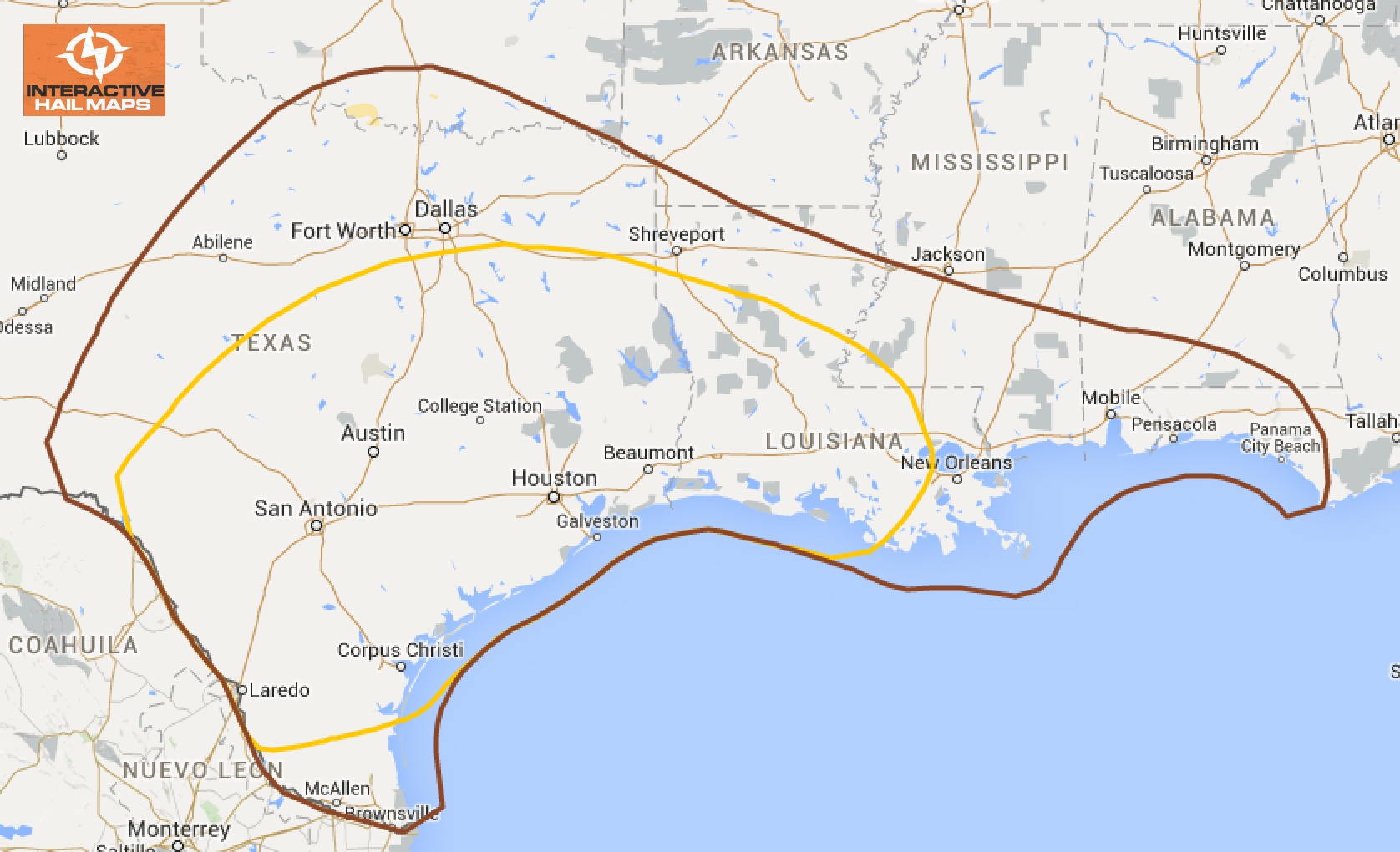 Austin, you've been dodging hail storms for 6 years – you are DUE.
This is the time of year for hail in south and central Texas, and we're glad to see the SPC calling for hail here.  This is a HUGE forecast with tons of heavily populated areas, but unfortunately we see these large 15% zones end up with just some pissed-off cattle.  Hopefully the SPC continues their hitting streak and hit this one out of the park too.  We'll let you know tomorrow how they did!